With Trick and Deceit
A devious game of changing loyalties!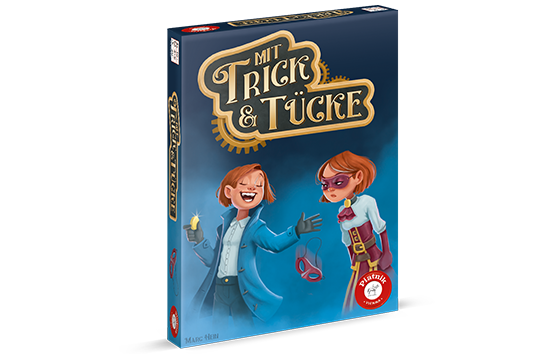 Two competing secret societies – but which one is most likely to lead to power and money?
The tactic needs to be well thought out: with whom should you forge and alliance?
Would you rather bribe the competition or betray your own allies?
If you play ruthlessly enough and change sides at the right moment, you will triumph in the end.

Decide on a secret society and switch sides at the right moment!
Do you betray your partners or stay loyal?
Those who cleverly distribute the coins will be rewarded with power and fame.
Only 6 different card actions but great depth of play.