Saqqara
Ancient artifacts in the desert sand.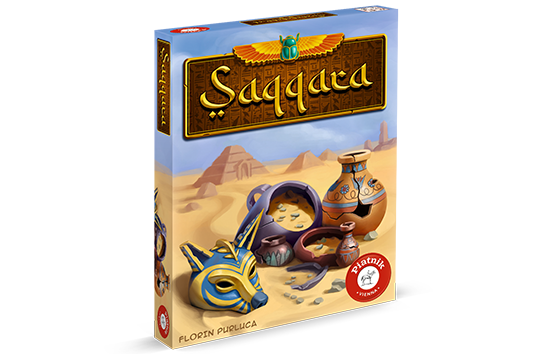 There are still many hidden treasures in the sand near the oldest pyramid in the world.
As the excavator, try to dig up valuable objects and sell them to the museum at the right moment.
Whoever does this best will be rewarded with recognition and some money.

Simple rules but tricky decisions!
Good timing and correct assessment of the opponents are crucial here!