The Clairvoyants – Mind Magic
Mesmerize your audience with Las Vegas style mental magic!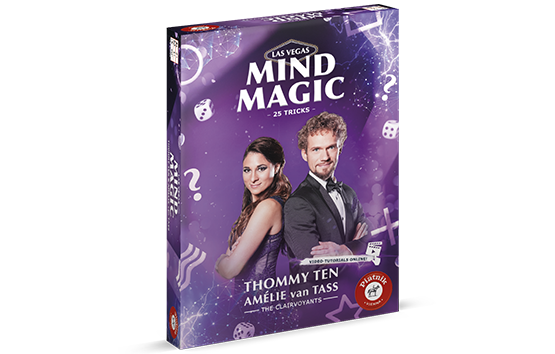 A magic set with special materials for mind tricks where you seemingly read thoughts and make predictions. Enter the exciting world of mental magic and perfect your tricks with the step-by-step video tutorials.
"Mind readying is in demand like never before and it is possibly the purest form of magic! We'll teach you some of the world's best mind tricks. Mental magic is fascinating to learn and huge fun!" so the words of the World Champions of Mental Magic Thommy Ten and Amélie van Tass.
Suitable for everybody aged 7 upward who is thrilled by the world of mind magic!

With 25 tricks!
Instruction videos of all magic tricks via QR code