Tea Time Crime
The detective who catches the most thieves wins!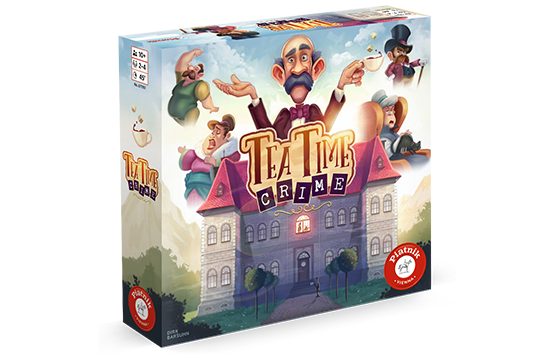 Lord Waldemar has invited the most famous personalities of Europe to hold a festive tea ceremony on the occasion of his 80th birthday. But as guests gather for the celebrations, cunning thieves roam the old mansion in search of valuable trinkets.
Those who use their detectives skillfully will reap praise and recognition from society.

th the right choice of dice, you try to uncover tiles in a targeted manner.
Balanced tactical and lucky elements ensure a high level of replayability!
With 4 house boards and over 100 lovingly illustrated tiles!