The Clairvoyants – Card Magic
Impress your audience with Las Vegas style card trick!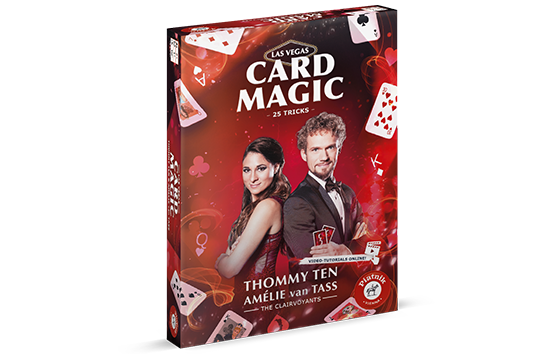 A magic set with specially designed card decks, an amazing transformer, and trick cards that will immerse you in the fascinating world of magic. Perfect your tricks with the step-by-step video tutorials. "This is how you become a real Las Vegas magic star!
Enchant your friends and family with high-quality magic cards that will provide endless hours of fun!" say the World Champions of Magic, Thommy Ten and Amélie van Tass. Suitable for everybody aged 7 upwards who is thrilled by the world of magic!

With 25 tricks!
Instruction videos of all magic tricks via QR code