Wildtastic Five
A beastly negotiation game!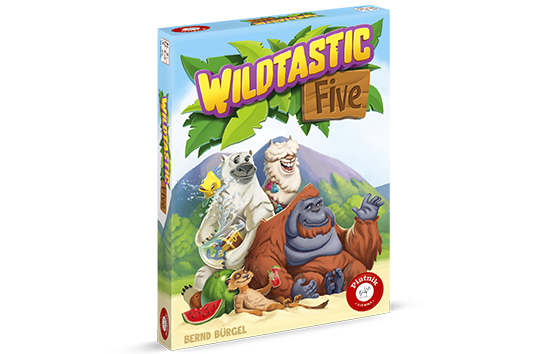 Yawning emptiness in the wildlife parks?
But not for long. Grab these Dice and let's go!
With attractive offers and clever barter deals, you can quickly move in with the right animals.
Who is "wildtastic" enough and fills his Wildlife Park fastest?

Choose the right dice!
Reveal the animal tiles and offer your fellow players lucrative deals!
Put the animals in the right zones of your wildlife parks!
90 animal tiles, 6 dice, 6 wildlife park boards, 1 start marker.