The adventure club – on a great journey
Are you ready to for this trip?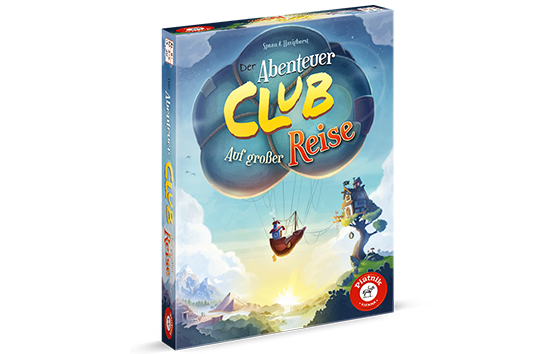 The summer holidays have started and the big wide world is waiting for you! As a creative and clumsy clique, you embark on spectacular adventures and get to know all sorts of interesting places, people and other characters.
Together you will climb volcanoes, explore abandoned mines, walk in Antarctica or put a maharaja out of a stomachache. Are you ready for new challenges?

Playable as a stand-alone game or as an expansion!
With 110 new items and 12 new adventure stories!
Cooperative fun for the whole family!