Ross, the Boss
A pug out of control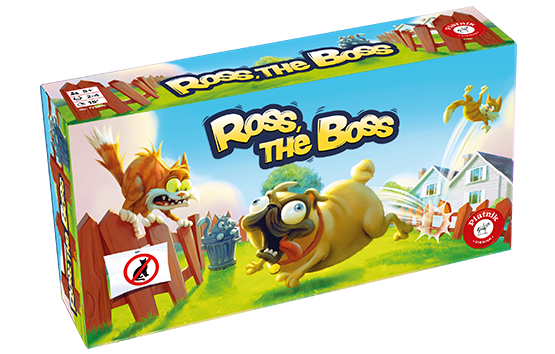 Ross the pug is beside himself.
The cheeky cats are sneaking along the fence again and want to break into his sweet home.
Ross wants to avoid that at all costs!
Beware the cat who doesn't hide behind a trash can in time! Only those who cleverly bring their cat to the finish line win!

The game is played directly in the box: just open it and start playing!
Featuring Ross the motorized pug!
…and cats that fly through the air