Lenny´s Limo
The totally crazy memory game!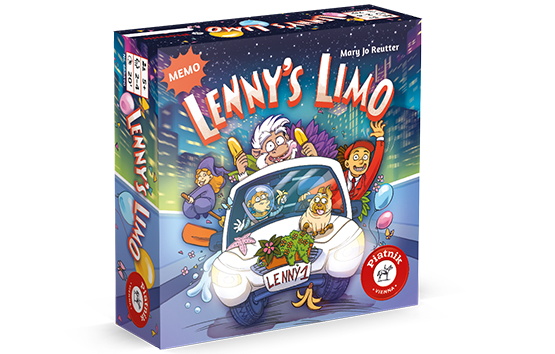 Lenny is driving around the big city in his white stretch limousine and is looking for new passengers.
And indeed – he has already discovered some!
He quickly collects the yetis, the paddlers as well as the beach family.
But that's not all! After all, there's still plenty of room in his limo!
Which one of you can find the most passengers and pack them into Lenny's Limo?

Find the right couples that together create a fun theme!
Who will mange to form the longest sedan?
With 12 motifs on 24 large-format plates.