Bioblo
Bioblo score highly on the children's popularity scale because they do not only look and feel great or provide fantastic fun but are also ecologically sustainable, educational, versatile, and washable.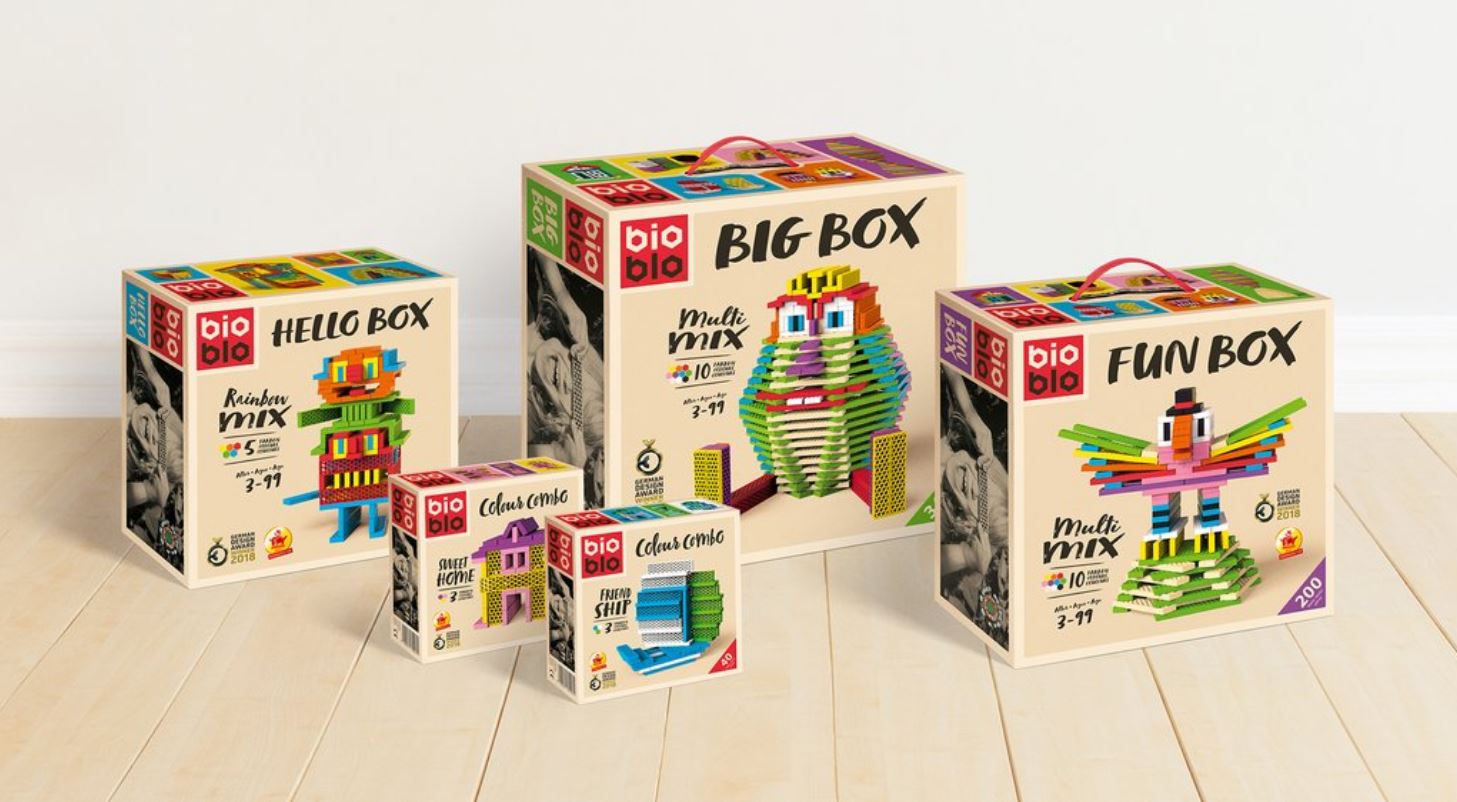 Bioblo is as versatile as you!
Children all over are discovering Bioblo
Bioblos are colourful construction blocks with a unique honeycomb design and perfectly balanced measurements of 12 by 2.4 by 0.8 cm. The blocks are identical, and yet they are all different. Different, that is, from all the other building blocks around.
Bioblos are made of sawdust and recycled plastics. This not only gives them a unique feel but also very special visual and mechanical characteristics.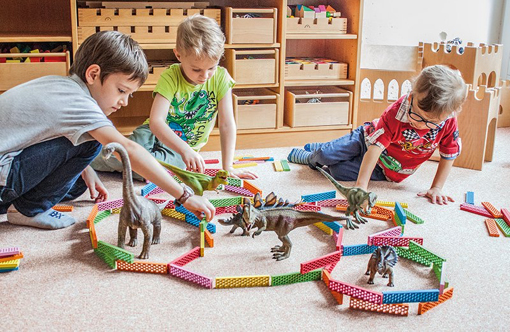 Build something!
They can be placed on top, next to or behind each other and are perfect for piling, stacking, leaning, balancing out or whatever else you might want to try, no glue or connections required!
When building and playing with Bioblo® there are no limits to your creativity, which makes it attractive for both children and adults (yes, adults).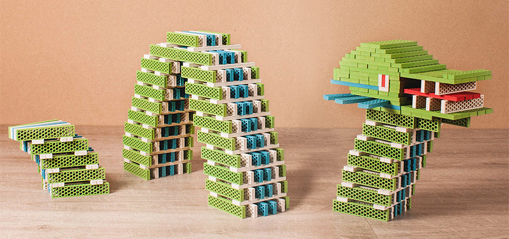 Creativity and adventure - that's Bioblo
Bioblo® actually is the one toy that never gets boring. Because the challenges keep on growing with you, as does the fun and joy experienced by creating new objects. Whether at home, alone, with friends, in kindergarten or at school – with Bioblo® you can create and discover something new every day. So what are you waiting for?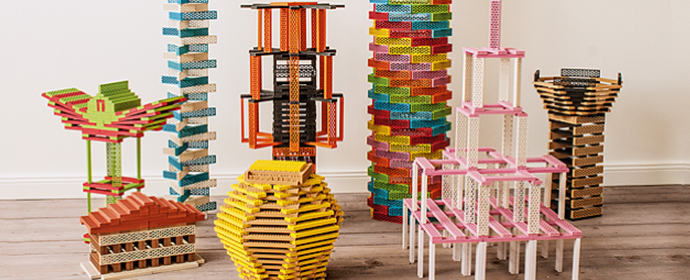 The cool eco-friendly building block that provides sustainable joy!