Risky Dice
Nothing ventured, nothing gained!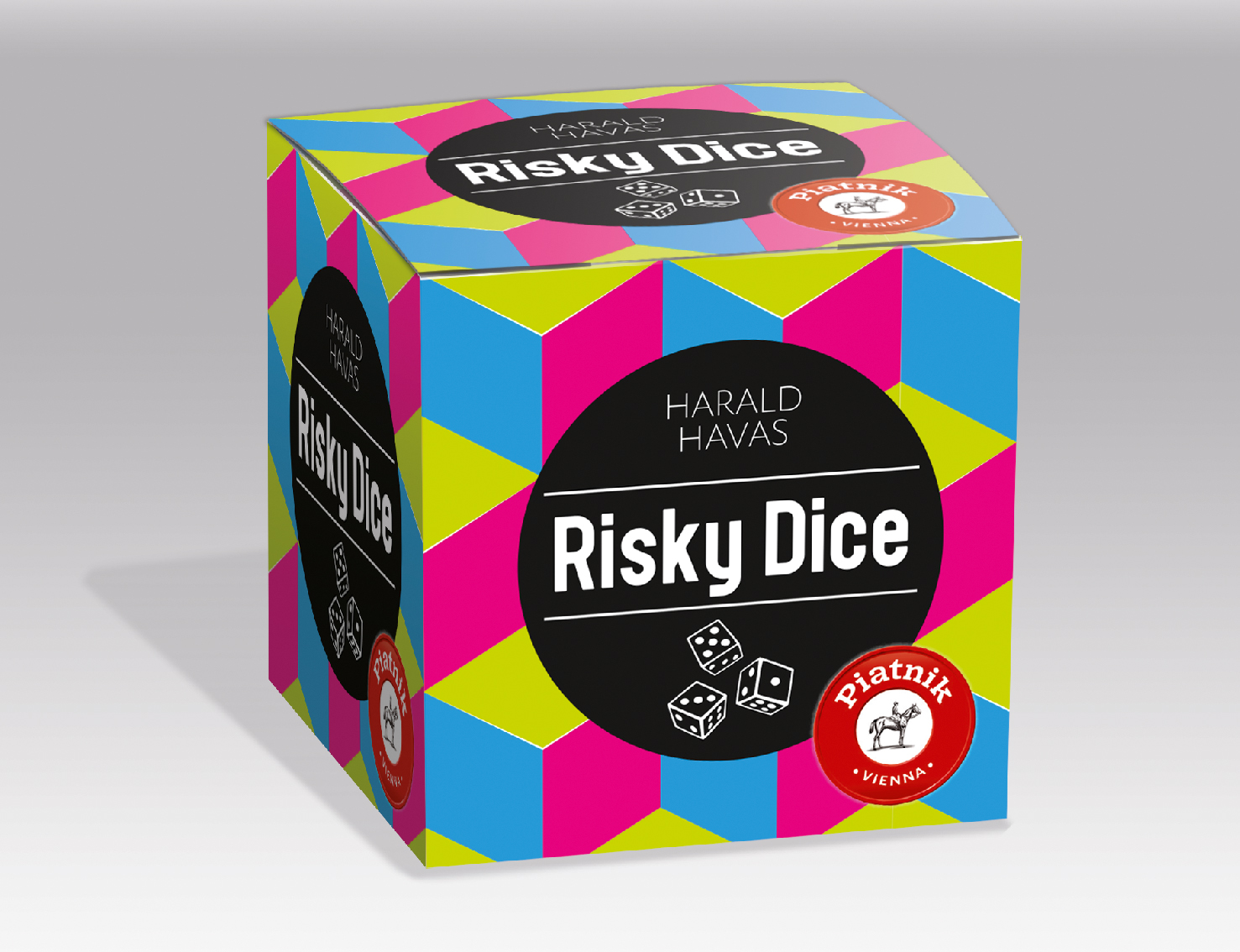 This dice gambling game is ideal for any number of players.
No risk no fun!
The aim is to roll as many points in each turn as possible. After every roll, the player must decide whether to collect more points by rolling again, or whether to end their turn voluntarily.
With just one bad roll of the dice however, all points collected from that round may be lost.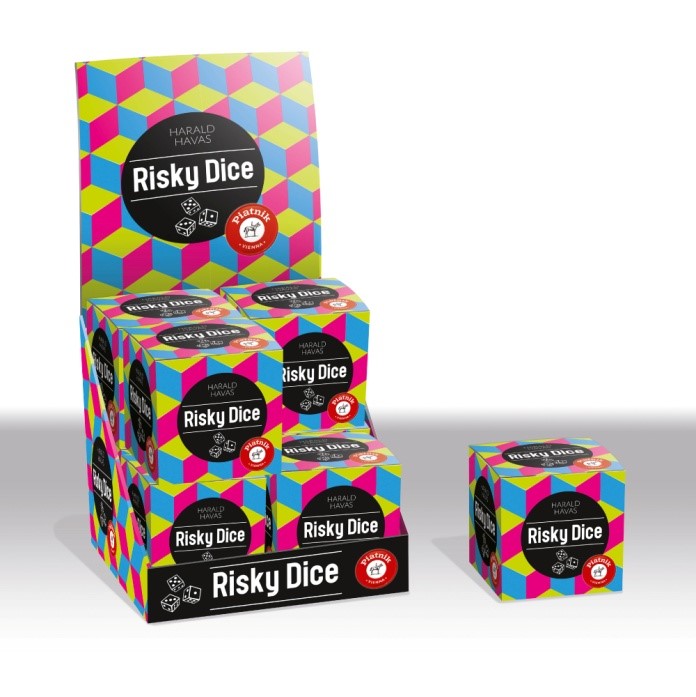 The simple points system enables players to quickly rise to first place, however, should a player push their luck too far, they may find themselves in last place just as quickly.