Kanaloa
Sail by the grace of the Tikis!
Aloah! Adventurers sail the oceans and hope to gain the favour of Kanaloa, the god of water, to get ahead fastest. He sends his spirits of the four elements, the Tikis, to assist them. But the Tikis' heads are filled with nonsense and they try to trump each other. Kanaloa himself must intervene to get everything back in line and protect the sailors from the danger from the shallows, the octopus.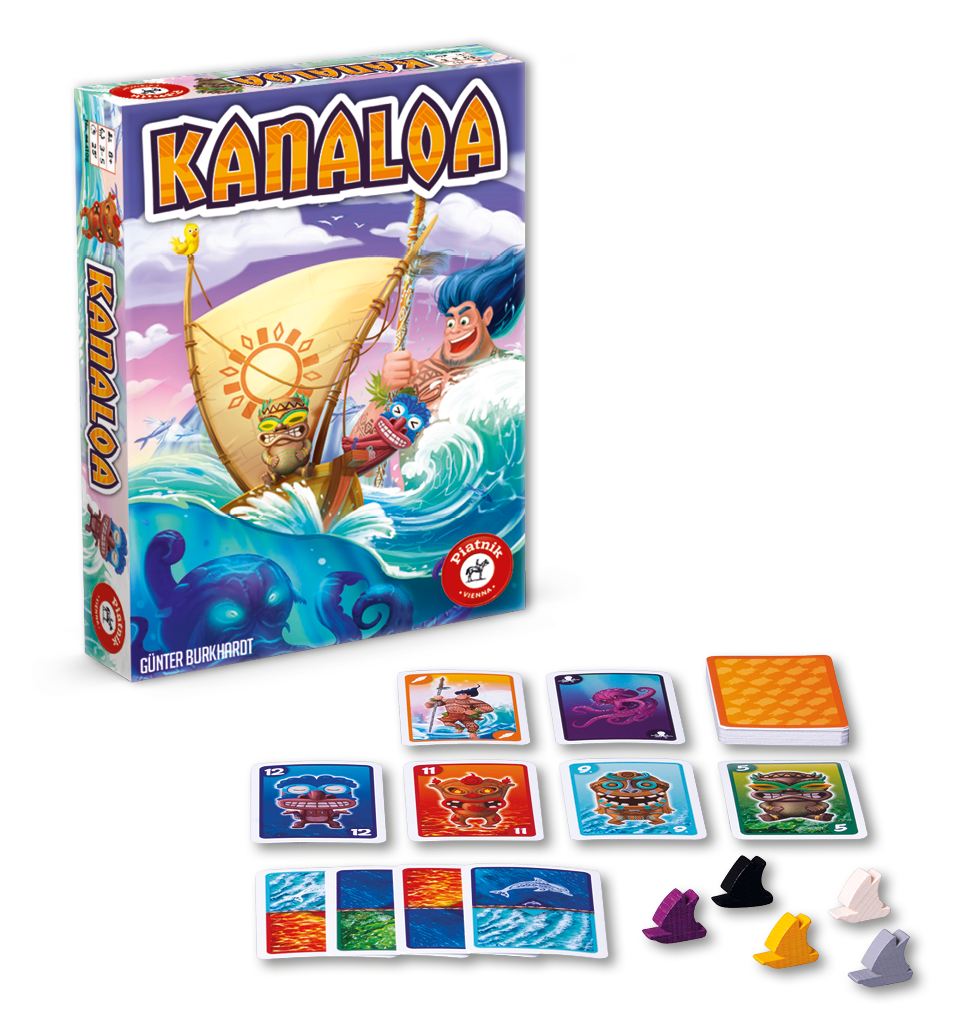 Who will claim victory with the help of the right Tikis and sail towards the sunset as the lucky winner?
The aim of the game is to take the most tricks by skillfully playing the cards to get ahead as fast as possible with your boat and to outrun the slowest player.
The game ends when a player's boat laps the last boat on the sea route.
This player wins the game.