Golden Horn
Dive in the adventure of the ancient times, direct your own ships and build up your trade successfully.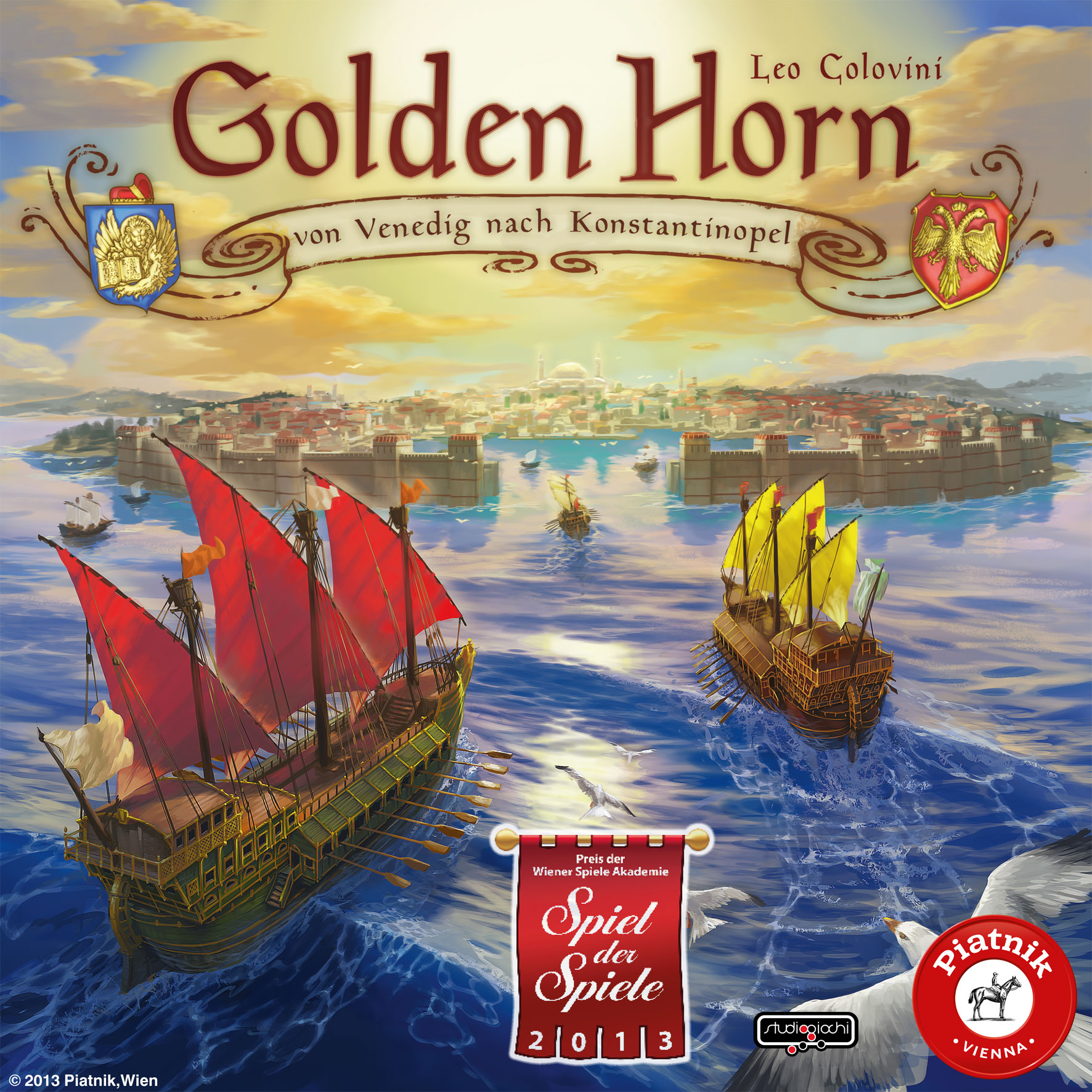 Sail from Venice to Constantinopel, witness pirate attacks and fill your warehouses with precious goods.
Back in the times when the doges ruled in Venice transporting goods to and from Far East was still far away from just a click in the internet. Keep your eyes open for the moves of your competitors and – beware of the pirates!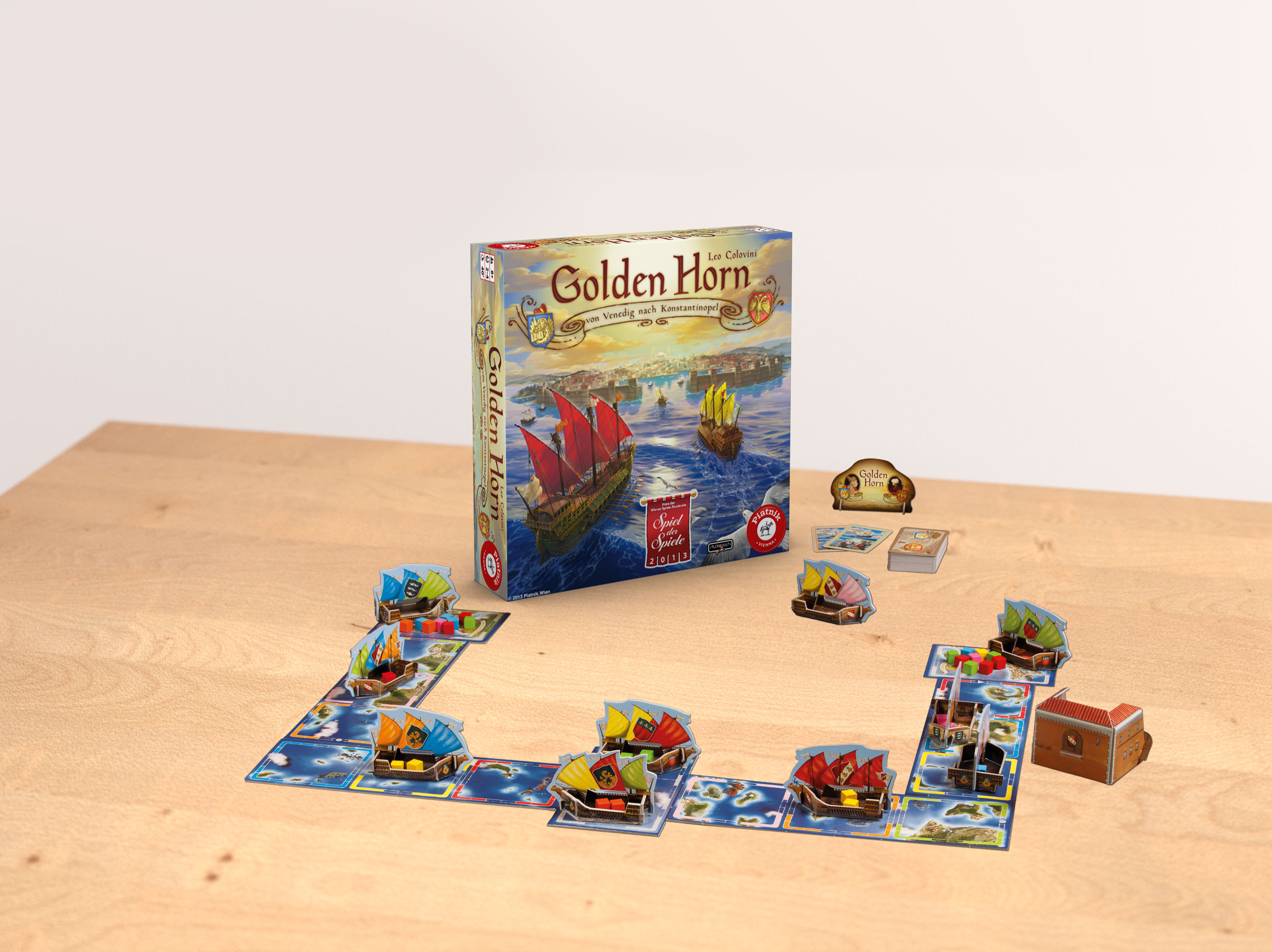 High-quality equipment for the best game experience.
Languages: GB/D/F/I/HU/CZ/SK/PL/NL
Languages: GB/D/F/I/HU/CZ/SK/PL/NL