Blue Banana
Twist your mind!
Bananas are yellow and strawberries are red ... aren't they? With the fast-paced card game "Blue Banana" by Piatnik, changing colors and symbols make for a real mess ... and a lot of fun!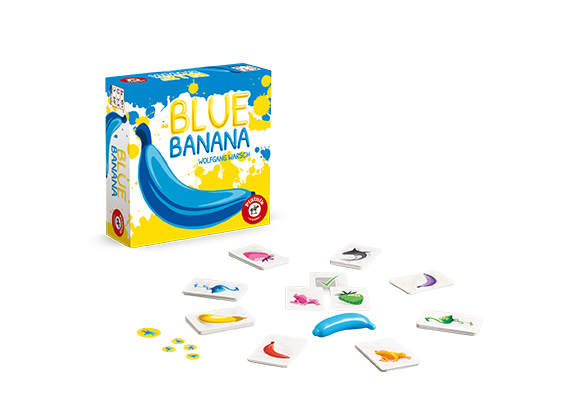 Pink strawberry, blue flamingo and the blue whale in black? But what is correct?
At the center of each game round are two motif cards that show their respective symbols in wrong colors. The blue banana, for example, indicates the symbol blue whale, the true colour of which is of course blue, and the colour yellow, the correct colour of the banana.
Show your true colours!
The two to five players always start at the same time and try to get as many cards from the display that have the characteristics they are looking for. What sounds so simple, however, requires a lot of combination and thinking outside of the box!
Is your brain fooled by the wrong colors or can you still recognize the symbol you are looking for?