Bison
An exciting, fast paced, tactical board game for 2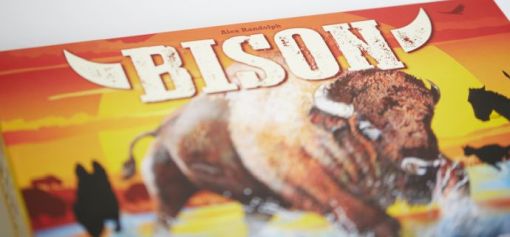 Face the challenge in the prairie.
The earth shudders as a large cloud emerges on the horizon. A herd of bison can be seen thundering their hooves across the prairie heading straight towards the little Indian village beyond the river.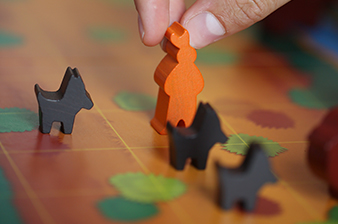 Which side are you on? The Indian Chief or the Buffaloes.
Will the chief be able to fend off the attack with the assistance of his four dogs thereby saving the village? Or will the bison successfully cross the river and level the settlement?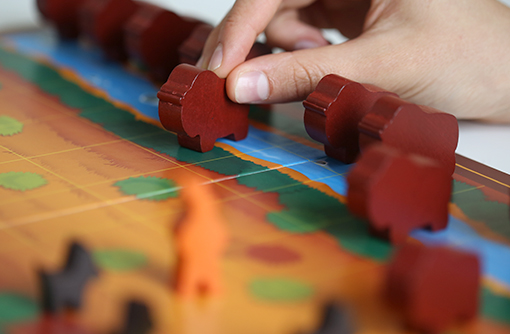 The Buffaloes try to cross the river. But the indian village is in danger.
Languages:GB/D/F/I/HU/CZ/SK/PL