Absolutely English!

Absolutely English! is a quiz game which challenges you to engage with the language. During the game you will speak, hear, read and write English.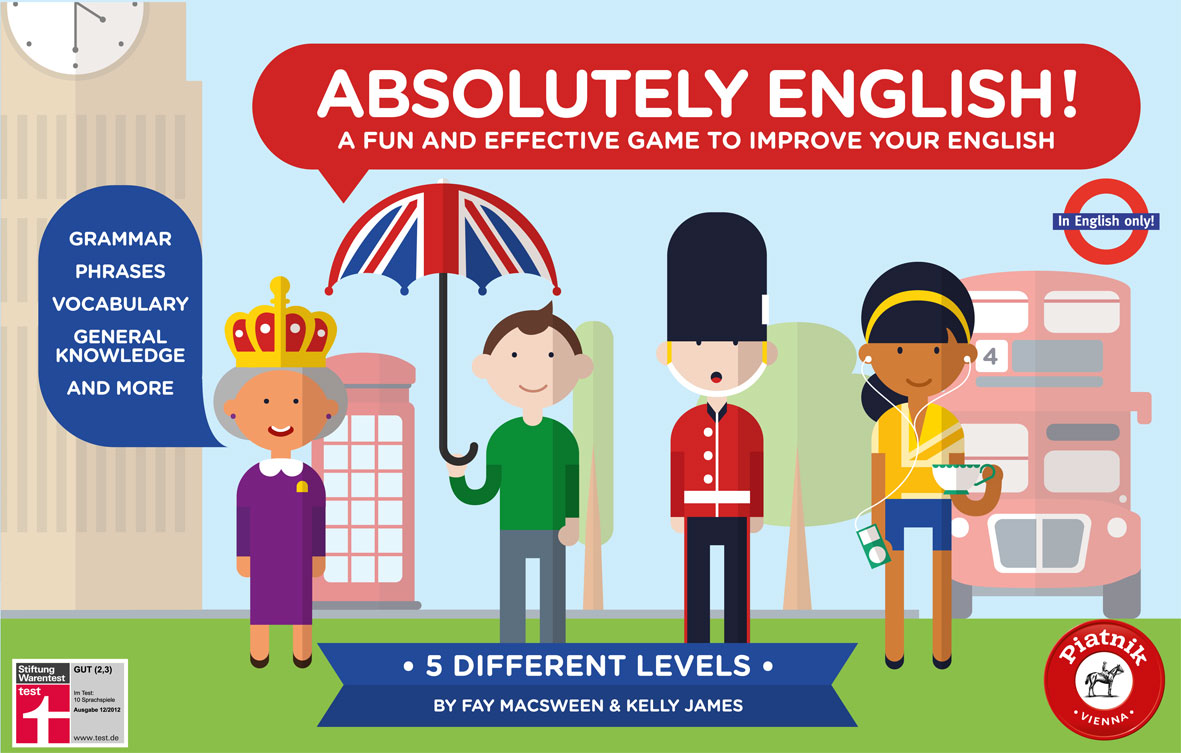 All about the English language as Grammar, General Knowledge, Phrases and many more!
The game offers 5 levels of difficulty and no matter what your level everyone has a chance to win! With over 1000 questions in 5 categories, variety and interaction are guranteed – for children as well as adults.
Absolutely English! encourages you to think about the language, making you aware of your strengths and the areas you might still have to work on. It´s a motivating and entertaining way to improve your knowledge of the language!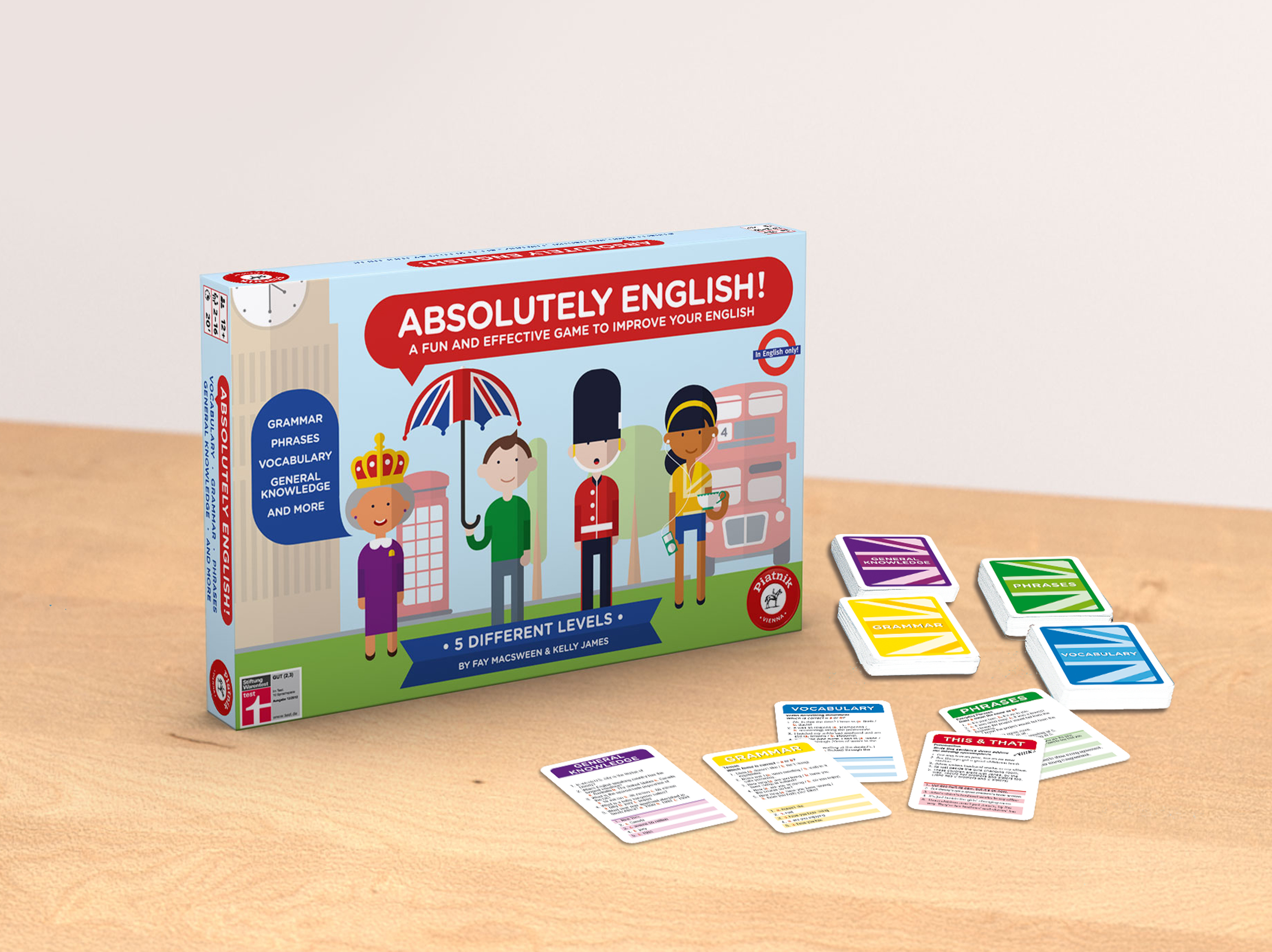 With more than 1000 questions in 5 different levels of difficulty.
The game has English rules and uses standard British English

This game is nominated for an ELTon Award (English Language Teaching) by the British Council in the category Innovation in learner resources. Absolutely English! is one of the finalists and therefor one of the best games aimed at learners worldwide.
Languages: GB
Not available for UK Retailers