Presto Presto
A fast paced word game – Ready, steady, go!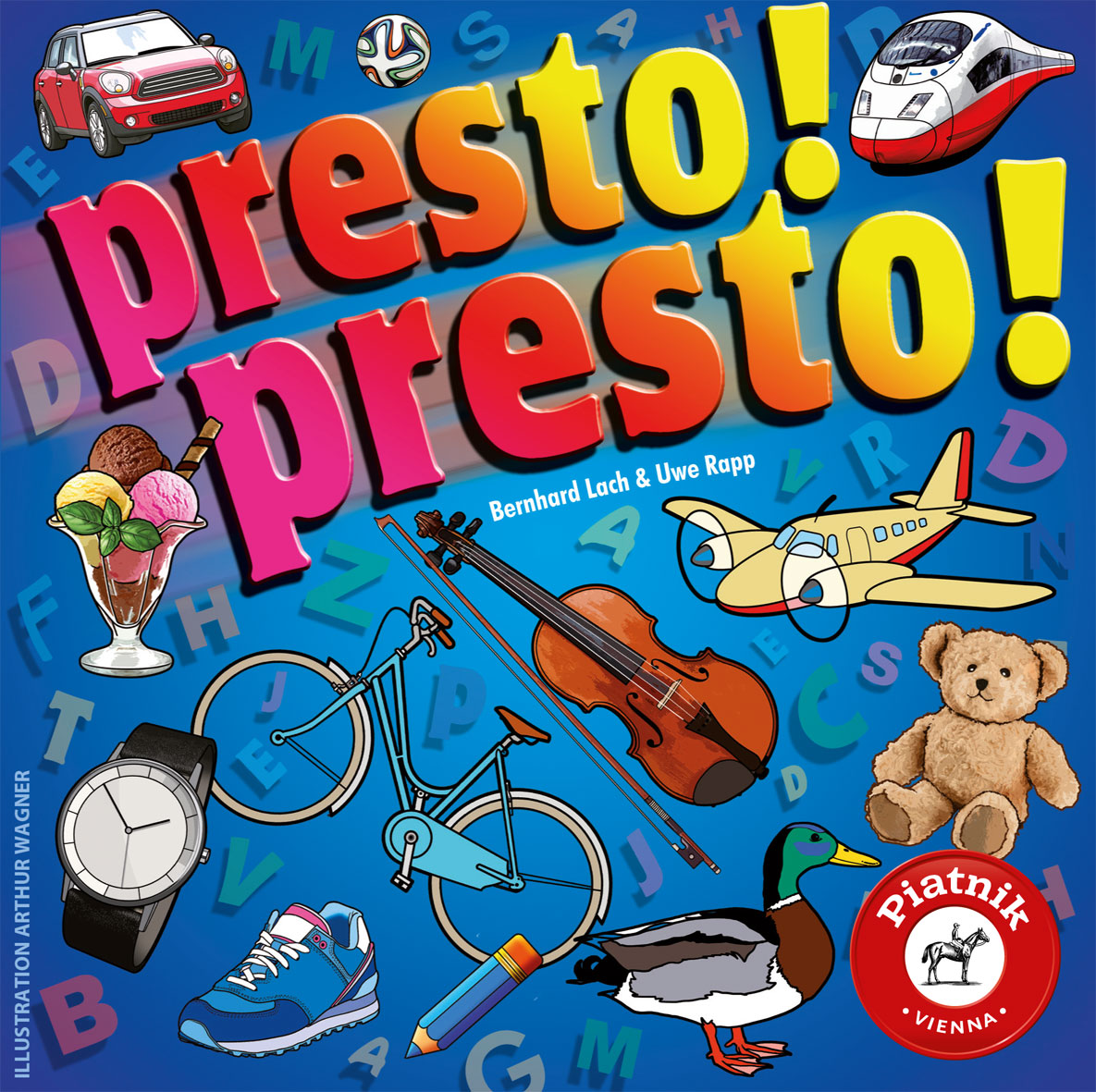 Who's got the words for the right tiles?
Everyone plays at the same time. Who will be the quickest player to place their tiles in the sequence required?
You need to find words that describe what is on the tiles. Depending on what letters you need to complete your sequence a watch might become "a timepiece", a shoe might become "footwear" and an aeroplane might become "a jet"!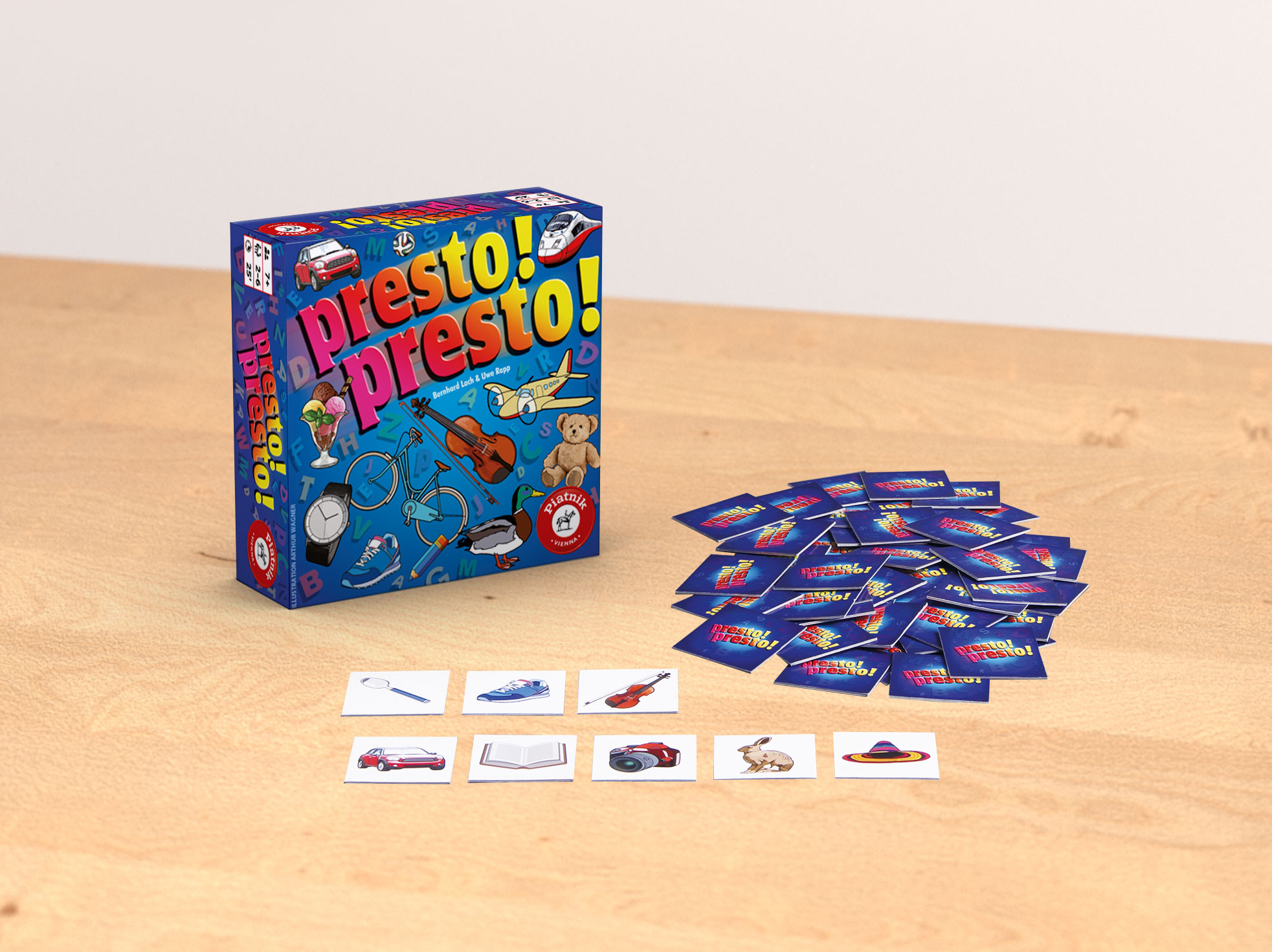 Ready - steady - go!
Rules include 4 different modes of play to raise the bar a little and make the game even more challenging!
Languages: GB/D/F/I/HU/CZ/SK/PL