Muckinos
An exciting race with a memory twist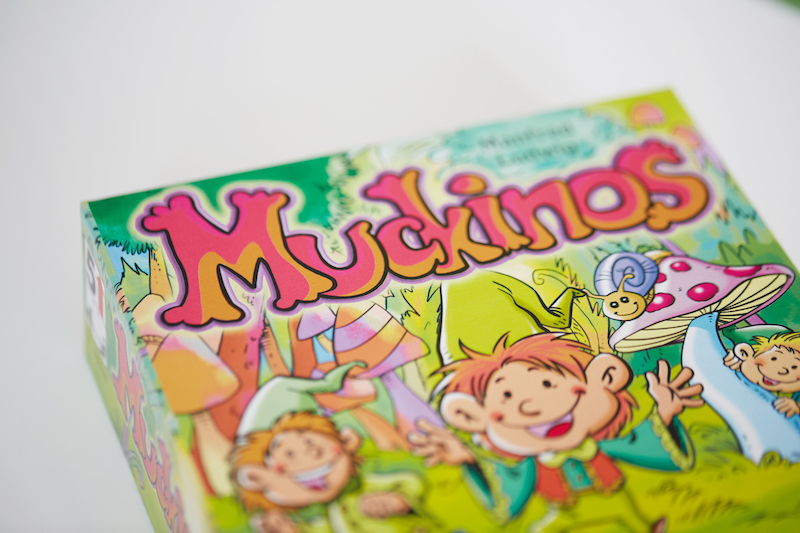 Don't wake the Muckinos!
The Muckinos are little goblin s that roam the woods. Armed with a good memory and a little luck you must attempt to cross the magical forest without disturbing the resting Muckinos.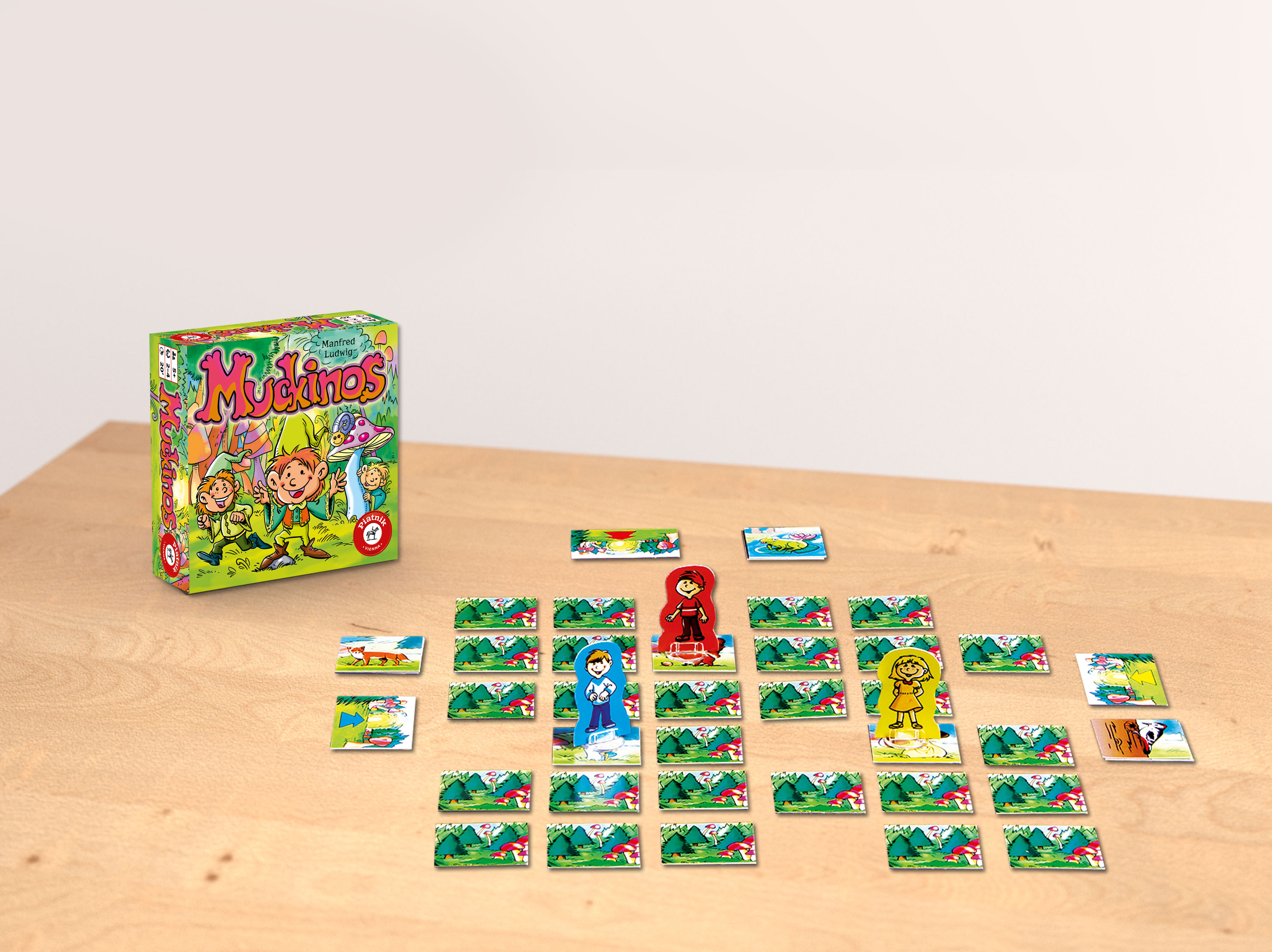 With luck and a good memory you'll make it through the woods.
Can you avoid them and get to the other side before your opponents?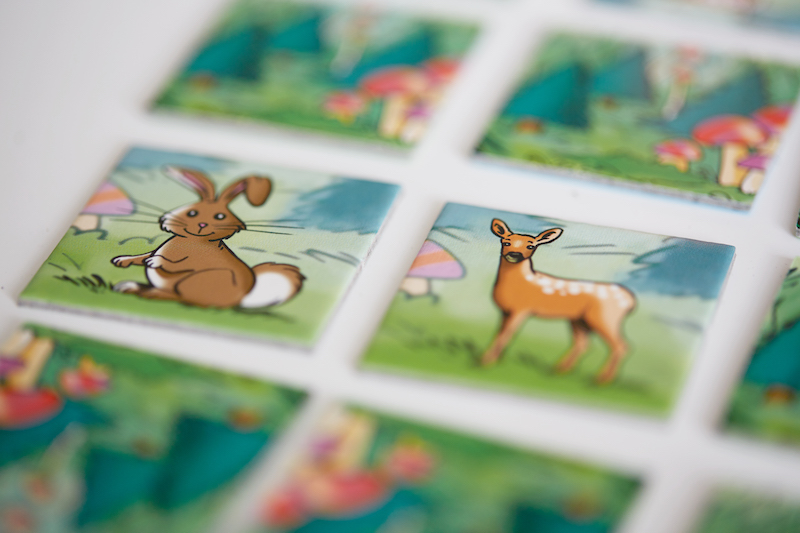 Have an adventurous time in the woods with the Muckinos.
Languages: GB/D/F/I/HU/CZ/SK/PL