DOMINIO DA MAR
You already became a professional player of our popular game "Golden Horn" and know the sea between Venice and Constantinople like the back of your hand?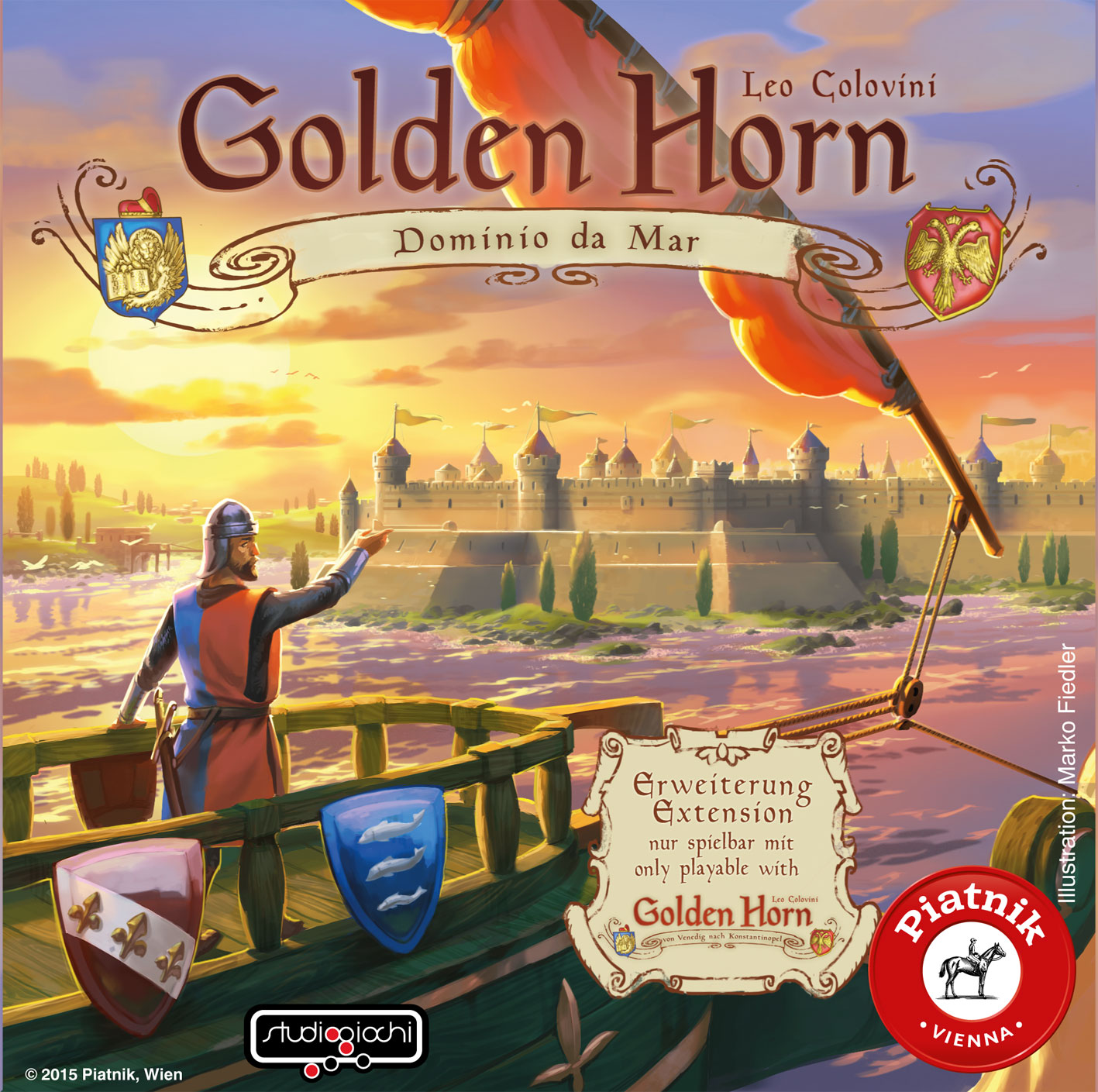 For hundreds of years the Golden Horn was a hard embattled harbour and marketplace at the Bosporus.
This extension will bring new adventures and challenges. 20 soldiers, 5 new harbours and 16 wooden cubes provide additional ways of playing and scoring points.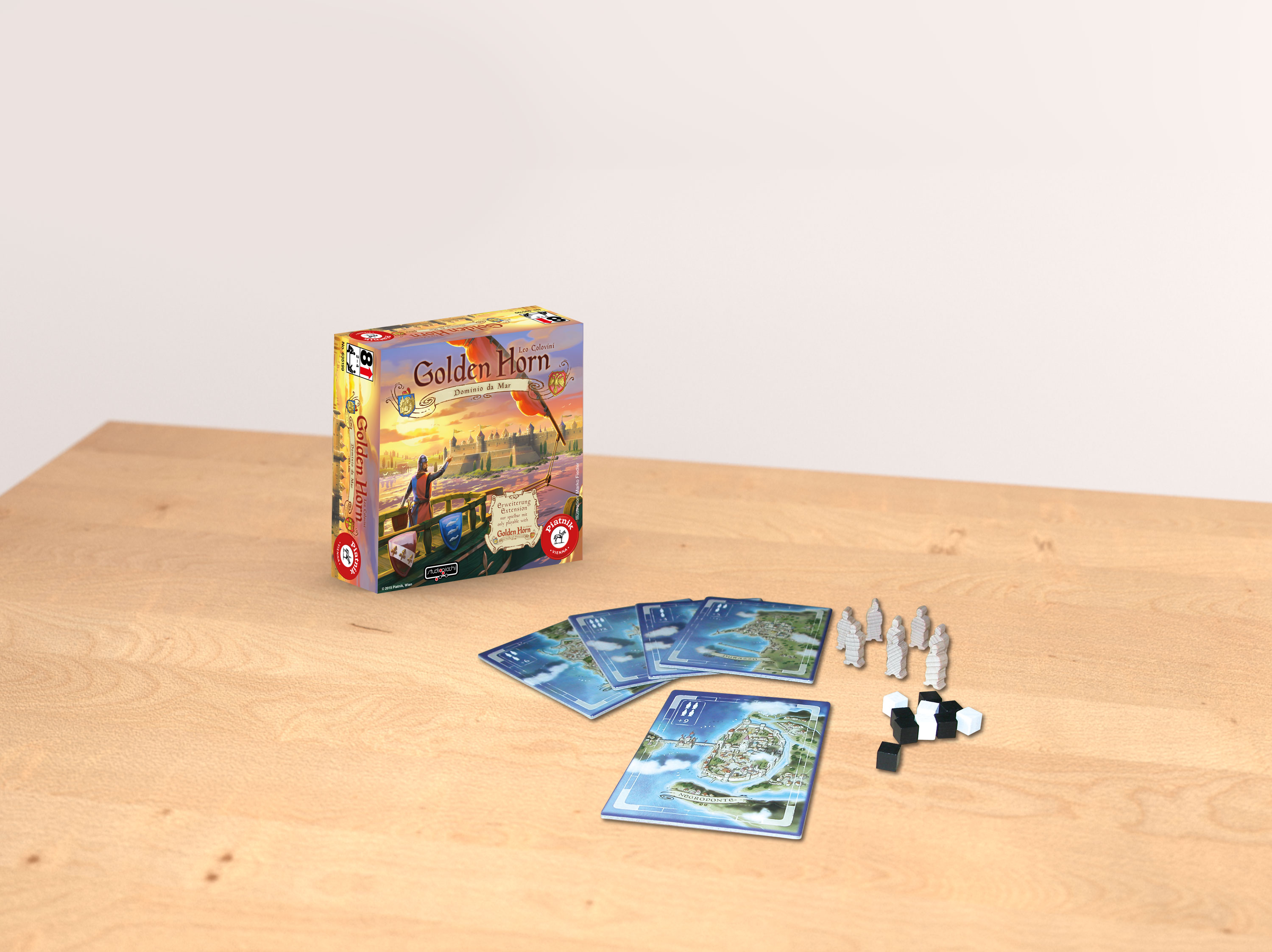 Dive into this time of sea-battles and trade-wars.
Attention: only playable with the basic game
Languages: GB/D/F/I/HU/CZ/SK/PL/NL